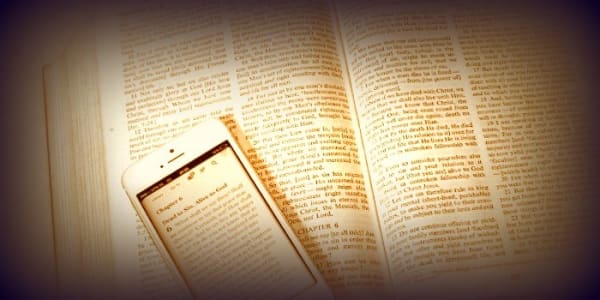 Ce faci cu Biblia ta?
Mai mult de 100 de milioane de Biblii sunt vândute în toată lumea anual. Câte dintre aceste Biblii chiar sunt citite? Ce înseamnă Biblia pentru tine, în viața ta?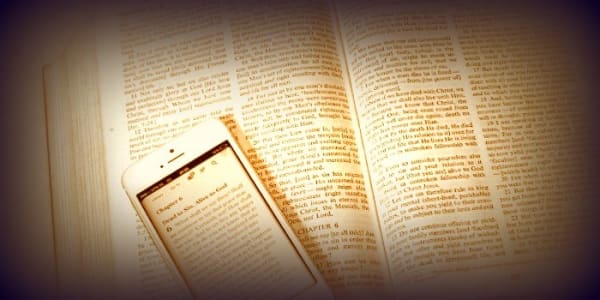 Mai mult de 100 de milioane de Biblii sunt vândute în toată lumea anual. Câte dintre aceste Biblii chiar sunt citite? Sau ca să facem problema mai personală: ce înseamnă Biblia pentru tine, în viața ta?
Ce facem noi cu Biblia noastră? Sau mai important: ce ar trebui Biblia să facă cu noi?
Psalmul 119 ne spune despre scopul Biblie, Cuvântul lui Dumnezeu, în viețile noastre.
Psalmul 119:9: "Cum îşi va ţine tânărul curată cărarea?" Ce întrebare importantă! Răspunsul concret și direct urmează: "Îndreptându-se după cuvântul Tău." Tot felul de alegeri trebuie făcute în viața noastră zilnică. Citim noi Biblia ca să căutăm înțelepciune, să găsim busola din viața noastră? Doar atunci ne putem păzi cărarea curată.
Biblia: o candelă și o lumină
Psalm 119:105 compares the Bible to a lamp: "Your word is a lamp to my feet and a light to my path."
No one starts walking on an unknown, narrow path with all kinds of twists and turns and danger, at night and in pitch darkness. It's extremely dangerous! Do you and I understand how much more important a lamp to our feet and a light to our path is when it concerns our way through this life?
Jesus uses the picture of a sower. "The seed is the word of God." (Luke 8:11) The word is sown in our heart when we read or hear it. Then Jesus goes on to explain that we have to work very consciously on keeping God's word in a noble and good heart. In all those different circumstances and trials of our daily life. Because if we believe the word then, and obey what is written, then that word starts bearing fruit in us and determines our whole life.
Paul writes two letters to the young Timothy. He stresses how incredibly important it is that the word does a work in Timothy.
1 Timothy 4:16: "Take heed to yourself and to the doctrine. Continue in them, for in doing this you will save both yourself and those who hear you."
Timothy wasn't given any instructions as to how he could preach more brilliantly about the Bible. Paul says, "Timothy, compare your life to the word of God. And not just for one day or one week. Endure and continue doing so. Because then the word of God will do a work of salvation in you. And your words will also work to the others' salvation."
2 Timothy 3:15-17: "…and that from childhood you have known the Holy Scriptures, which are able to make you wise for salvation through faith which is in Christ Jesus. All Scripture is given by inspiration of God, and is profitable for doctrine, for reproof, for correction, for instruction in righteousness, that the man of God may be complete, thoroughly equipped for every good work."
Are your and my Bibles really being read among all those millions of Bibles that are sold every year? Do we believe that our Bible is the word of God and that we can find light and strength and wisdom for life in it? What do we do with our Bible? More importantly: what does our Bible do with us?
Acest articol este disponibil în
Versetele biblice sunt luate din versiunea bibliei tradusă de Cornilescu cu drepturile de utilizare aferente. În cazul folosirii altor traduceri - se va menționa acest lucru.